View articles published in:
Published: 05/02/2016   Last Updated: 23/02/2018 09:22:53   Author: Mitch Moth - Lettings New Business Manager    Tags: Landlords, Pets, Property, Demand
For tenants with pets, it's long been an issue that rented accommodation whereby their pets are welcome are especially difficult to come by. When we say pets, the general enquiry is whether the Landlord will accept either a cat or a dog at the property. In many cases head leases dictate pets are not allowed, so the option is already out of the Landlords hands, but whereby the head lease is not restrictive or the rented property is a freehold and therefore the decision is the Landlords own, could Landlords benefit from offering their property to pet owners?
As a Landlord, what should you consider? The upside is that the demand from pet owners is on the increase. In days gone by many tenants simply didn't own pets, but as the property landscape changes, so has the type of tenants we speak to. More families now rent their home and the RSPCA tell us that just shy of one in two families have a pet, with dogs being the UK's favourite. At the time of writing, we've already have seven of our potential applicants this week express to us that they are looking for a home that is pet friendly. Landlords with family homes to rent could potentially open themselves up to another 50% of the market if they took pets into consideration, and that could make a big difference towards avoiding any potential void period.

There is of course a lot for a Landlord to consider before accepting pets. Firstly, what pet does the tenant have? Landlords main concern is usually damage or excessive wear and tear, so if for example you have a furnished property, with more to potentially damage a larger dog may not be a consideration for you, however if you have an unfurnished house with garden and a potential applicant has a much smaller dog then the likelihood of damage is far less and it could be a consideration.

Landlords will also, where applicable, want to consider their head lease and also their neighbours. Often head leases have pet restrictions and therefore you would not want to break these. It's also worth considering the impact on any neighbours as to any potential noise. Most pet owners are of course considerate of their neighbours, but it can be a risk.

There are a number of benefits to not only accepting pets, but also marketing the property as pet friendly from the beginning. In a market with a lack of suitable property, potential applicants are going to home in on any property that is actively marketed as suitable for their four legged friend to live in. Where we've previously marketed properties such as these with a headline of 'Pets Considered' we have found that these properties have a view to enquiry ratio that is almost double other similar properties, so the demand is really there. It's just another way to make your property stand out from the crowd. Another bonus is that many of these tenancies do tend to be long term as families tend to move either with work for a fixed contract period or move to be closer to a child's school for the duration of their education. Long term tenancies mean no voids, so that is always to a Landlords benefit.

So it seems there are definitely advantages to accepting pets, but what can be done to minimise risk? What we have asked our tenants with pets for is an increased deposit of eight instead of the usual six weeks; this has been well received and many tenants plan in advance for this eventuality. We've also suggested to our Landlord that the tenancy includes a clause that the tenant will professionally clean the carpets and launder any curtains or other soft furnishings at the end of tenancy. This should therefore incentivise the tenants to keep the property in good condition, but also assures the Landlord of the condition they can expect to receive it at the end of the tenancy.

It is also prudent where possible to take a reference from the prospective tenants existing Landlord. This reference should confirm how the property has been looked after during the tenancy and if they tenant has already vacated, how it was left. You should get a good impression of how they will then treat your property from this.

Lastly, on-going management of the property is then important. Hamilton Chess will visit for a Landlord under our management service on the third month of the tenancy and then twice yearly thereafter, reporting back to the Landlord with photos as to how the property is being kept. If issues are noticed then they can be discussed with the tenant, and re-visited at a sooner and more frequent basis to ensure expected standards are met and then maintained.

Overall, the demand now for rented properties from pet owners is very high, so if you have a property to let or next time yours is due to come available, then it's definitely worth considering your position and advertising as such from the outset.

For any questions or information, or if you have a property you are considering letting yourself then please do give us a call on 01753 624 000.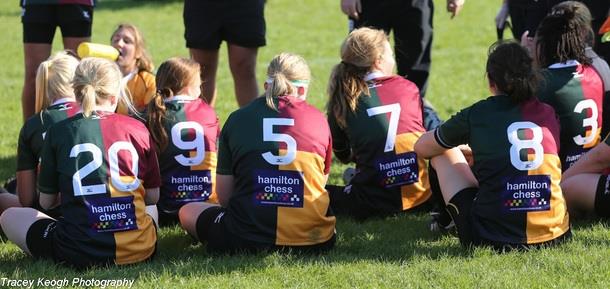 Published: 07/12/2015   Last Updated: 23/02/2018 09:23:12   Tags: Sponsorship, News
Hamilton Chess are pleased to announce their sponsorship of a number of Windsor RFC's teams. Hamilton Chess sponsor Windsor 2nd, 3rd, 4th, 5th, Under 7's and Dames teams. We are proud to sponsor and help in the development of sport within the local community.

Windsor RFC U7's Success!

Congratulations to the Windsor RFC U7 team who won Windsor Development Festival at Home Park this weekend. All 24 Windsor children played brilliantly in what was challenging weather conditions, and won the Festival Cup after playing a series of matches against Rosslyn Park, Beaconsfield, Reading Abbey and Maidenhead. The opposition, especially Rosslyn Park and Beaconsfield, played very well and it was very competitive but they were ultimately beaten by the Windsor team. Here's to plenty more success!
Published: 05/12/2015   Last Updated: 23/02/2018 09:23:21   Tags: Tenants, Landlords, Property
With 2016 just around the corner, local businesses are preparing to move their staff for the New Year and we at Hamilton Chess have high demand for a number of types of property.
In recent weeks we have had numerous requests for 3 bedroom houses in Windsor, 4 and 5 bedroom houses in Windsor and surrounding rural locations and 2 bedroom 2 bathroom apartments in Windsor town centre. Applicants include families from home and abroad, company lets and individuals looking for apartments to use during the week when away from home.
If you're considering letting your property in 2016, then now is the time to act. Please call us on 01753 624 000 or email
lettings@hamiltonchess.co.uk
and we can arrange a time to meet you at your leisure to discuss demand for your property.
Published: 04/12/2015   Last Updated: 23/02/2018 09:22:45   Author:  Stephen Clements - Sales Manager    Tags: Legal Update, Landlords, Property, News
In the chancellors autumn budget statement buy-to-let investors and those purchasing second homes are to be hit with an additional 3% increase in Stamp Duty Land Tax from April 2016. Additionally anyone selling a buy-to-let or second property will have to settle their Capital Gains Tax liability within 30 days. This coupled with a change in Mortgage offset relief "is a catastrophe for the private rented sector" according to reports from ARLA.
How can Hamilton Chess help?

Hamilton Chess believe Landlords will remain in the industry and that the housing market will be 'turbo-charged' in the short term with Landlords embarking on a pre April 16 buying spree which could be advantageous to you if you are considering selling, or if you are already on the market.
12 years of successfully selling property in Windsor and surrounding areas makes us best placed for marketing your property and achieving a sale in the shortest period of time.
Hamilton Chess already have a number of active Landlords looking to invest in further properties and we expect more Landlords to register their interest in the next few months.
You have a small window of opportunity to beat this April 2016 deadline, so we recommend to act now by calling on 01753 624 000 to arrange an appointment for Hamilton Chess to visit you in your home. By doing so, you could also take advantage of our competitive selling fee.
We look forward to hearing from you.
Published: 02/11/2015   Last Updated: 23/02/2018 09:23:15   Tags: Legal Update, Landlords, Property, Tenants
As of 1st February 2016 Landlords and Letting Agents will be subject to further new legislation. This time the new legislation will surround Immigration and a Tenants right to rent in the UK. This legislation will also cover those who have a lodger or are sub-letting.
From 1st February 2016 the new law will introduce the requirement for all Landlords and Letting Agents to check that all Tenants over the age of eighteen have the right to live in the UK legally. This includes all occupants of the property over the age of eighteen, whether they are a tenant listed on the tenancy or not.
Existing tenancies are unaffected, although it has been best practice to ensure a Tenant is legally allowed to reside in the UK for some time.
Landlords will therefore need to establish exactly who will be living in the property during the tenancy and from here they will need to obtain, check and copy one or more original appropriate documents to confirm the Tenants right to live in the UK. This must be done with the original copy of the document and in the presence of the document holder and the Landlord must retain a clear electronic version of the document, recording the date the copy was taken.

Acceptable documents will include a UK Passport, Permanent Residence Card or a Travel Document which confirms indefinite leave to remain. A full list of acceptable documentation can be found HERE. Landlords will need to keep copies of these items for up to year after the tenancy has ended.
If the Tenants and or occupiers do not have any restrictions to remain in the UK then nothing further needs to be done for the remainder of the tenancy. If however the right to remain in the UK is time restricted then the Landlord will need to make a follow up check on the Tenant. The follow up check must be made before the expiry of the Tenants right to remain, or 12 months from the original check, whichever is later.
If the follow up check shows that the Tenant no longer has the right to remain the UK the Landlord must inform the Home Office HERE.
When reporting to the Home Office the Landlord must include the full name and address of the occupier, the date they first took occupation and copies of the documents the Landlord took as part of the initial Right to Rent check. The Landlord must also include their own name, contact address or contact for the relevant agent where applicable.
Landlords can be fined up to £3,000 per person if they are found to have let a property to someone who does not have the Right to Rent and they cannot show they conducted the appropriate checks both before and during the tenancy. Details on potential penalties can also be found HERE.

As the UK rental market becomes subject to more long called for legislation it's never been more important to ensure that you as a Landlord stay abreast of the latest legislation, or if you use a letting agency that you make sure you are using a registered ARLA (Association of Residential Lettings) agent such as us at Hamilton Chess who are professionally committed to the highest industry standards.
If you have any queries on the above or need any advice regards to lettings in the local area then please do get in touch with us on
01753 624000 or lettings@hamiltonchess.co.uk .
Mitch Moth MARLA
New Business Manager
Published: 30/10/2015   Last Updated: 23/02/2018 09:23:17   Author: Mitch Moth    Tags: Legal Update, Landlords, Management, Property, News
From the 1 October 2015 landlords will have to ensure that a smoke alarm is fitted on every floor of their property where there is a room used wholly or partly as living accommodation. They will also have to put a carbon monoxide alarm in any room where a solid fuel is burnt, such as wood, coal or biomass and includes open fires. It does not include gas, oil or LPG. The alarms need not be hard wired; battery operated alarms are fine.
The Landlord or the Agent will be responsible for testing the alarms at the start of tenancy date for all new tenancies after 1st October 2015. This does not include a periodic statutory tenancy which starts following the end of a shorthold tenancy.
To test the alarm it is recommended to follow the manufacturer's guide; in most cases simply pressing the button to ensure it is working is enough. The testing of the alarm will need to be recorded on file, so it is recommended to be included in the inventory or that where possible the tenant should sign to confirm the alarms were working. It should be noted that the start of tenancy date is the first contractual date of the tenancy, regardless if the tenant does not physically move in on this date.
During the tenancy the liability for the testing of the alarms does then lie with the tenant and the expectation is on them to keep the alarms in good working order i.e. replacing the batteries to the alarm. Should the alarm itself become faulty however, the liability is with the Landlord to replace this.
A booklet from the Department for Communities and Local Government can be accessed here
The Smoke and Carbon Monoxide Alarm (England) Regulations 2015
The local authority will be charged with implementing these new regulations. If the local authority thinks that a landlord has not implemented the new rules correctly they will issue a notice advising the landlord what they need to do to resolve the problem. The local authority must give the notice within 21 days from when they believe that the landlord has breached the rules. The landlord has 28 days to respond and/or make good what is needed to comply. It is to be noted that if the landlord can show they have taken sufficient action to remedy the situation, but have not been able to do so due to the tenant, then the landlord cannot be held responsible.
If landlords are made aware that they are not meeting the regulated standard, and do not take action in the permitted time frame, they can face a substantial fixed penalty charge of £5,000.
Full legislation relation to this can be read here
The Smoke and Carbon Monoxide Alarm Legislation

At Hamilton Chess we are members of ARLA (Association of Residential Letting Agents), so you can rest assured that we take pride in being aware of legislative changes, ensuring our Landlords on our Full Management service are both up to date and covered in this perspective. As the rental sector comes under more scrutiny and subject to new legislation it is becoming more and more important to ensure you use an ARLA agent such as Hamilton Chess to ensure your peace of mind as a Landlord.
Landlords on Hamilton Chess' Full Management service will benefit from Hamilton Chess being able to advise on and arrange installation of alarms where necessary, plus the recording of their operation on the start of tenancy.
If you have any questions or if you would like to know more about our Full Management service then please call us on 01753 624000, or email
lettings@hamiltonchess.co.uk
whereby we'd be happy to help .
Mitch Moth
New Business Manager
Published: 29/10/2015   Last Updated: 23/02/2018 09:23:01   Author: Matthew Harlow    Tags: News, Property, Website
After many hours of hard work our new website has officially gone live so please do take a look over at
www.hamiltonchess.co.uk
. We would really appreciate you taking a few moments to review the site and let us have some 'feedback' using tab on the top of the page.
The site is fully responsive and full of new features to be compatible to all browsing platforms on desktops and mobiles. The trend searching for a property has become very mobile orientated with a large percentage of people searching on the move with Iphones, Ipads and other mobile devices so you can rest assured prospective applicants are all able to use the site easily now.
This is the first of many blogs which will feature on our website with future topics including changes in legislations, property industry news, insider tips and facts, local sponsored events and more!
Get Social
- Each time we post a blog it will be featured on both Facebook and Twitter, so to keep updated and to join the conversation, click the relevant icons at the top of this page.
If you have any queries, then please get in touch to talk to a friendly member of the Hamilton Chess team on 01753 624 000 or visit one of our local Windsor offices. If you'd like to see your property listed on our website, then please let us know. We would love to come and see you to discuss your property over a cup of tea.
I hope to hear from you soon.
Matthew Harlow
Lettings Consultant
Show More Articles